A Tiny House at less that 300 square feet?  Are you serious? Yes! See the pictures below.  That is a Tiny Texas House.  Coming in at a diminutive 220 square feet (with a 70 square foot sleeping loft).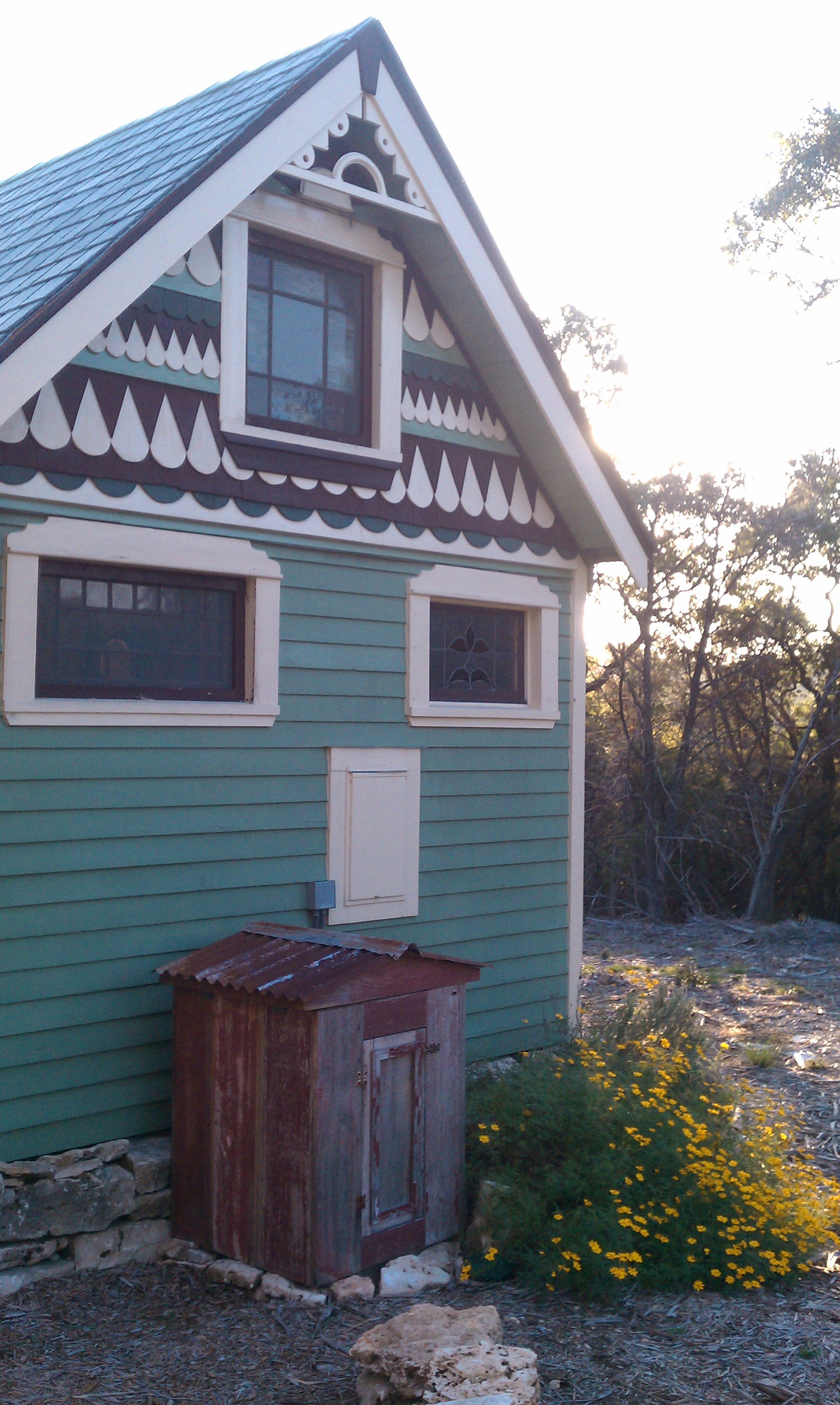 The work of art pictured here is built by Brad Kittel and his craftsmen down the road in Luling.  Known more for its BBQ that board feet, Luling is headquarters for Brad's operation, Tiny Texas Houses where he fabricates these structures and ships them out all across the country.  See a short movie here: http://vimeo.com/14994652 
We were fortunate enough to have one wind up on our 12 acre piece of Hill Country affectionately known as The Homestead Cottages. 
Alas, our Tiny Texas House is over a year old and is still without a name.  There is a similar house in Austin that goes by the name of "Vicky" (short for Victorian).  Ours too is a miniature Victorian, but still we have not named her.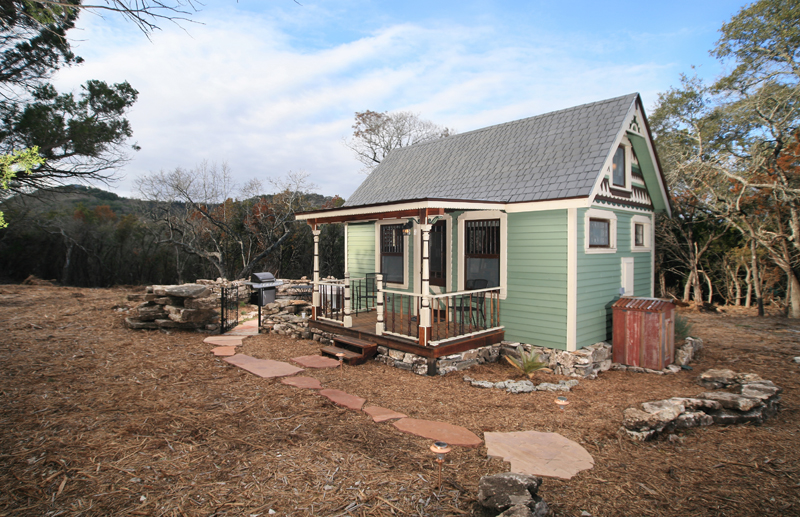 [polldaddy poll=4093064]